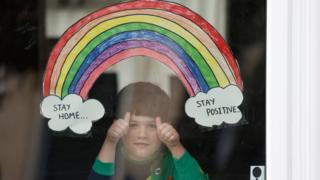 People should follow the government's coronavirus rules and stay home over the Easter weekend, as warmer weather is forecast across parts of the UK.
Culture Secretary Oliver Dowden said the UK was "just beginning to see this strategy starting to work" and people needed to "stick with it".
Temperatures are forecast to reach 25C (77F) in some parts of the country, according to the Met Office.
Some police forces have warned of a crackdown on people flouting the rules.
It comes as Prime Minister Boris Johnson spent a third night in intensive care as he continues treatment for the virus.
Latest figures show the UK recorded its highest daily rise in the number of patients dying with coronavirus, with 938 deaths recorded in UK hospitals in the 24 hours up to 17:00 BST on Tuesday. The total number of UK deaths now stands at 7,097.
Speaking to BBC Breakfast, Mr Dowden appealed for people to stay at home over the Easter weekend.
"This is not how I planned to spend my Easter weekend, I'm sure it's not how any of your viewers planned to spend their Easter weekend," he said.
Many people had hoped to see family and friends, he said – but "we won't be able to do any of those things".
"We'll have to stay at home and the reason why we're having to stay at home is in order to protect the NHS and save lives."
Since the measures were brought in on 23 March, people have been told they can only leave the house for four limited reasons: shopping for basic necessities; one form of exercise a day; any medical need and travelling to work if you cannot work from home.
Police were given powers to enforce the restrictions and have been acting with discretion, with some people receiving fines.
But the chief of Northamptonshire Police warned the "three-week grace period is over" and more people could face fines or a criminal record if they do not stick to those rules.
And the assistant chief constable of Devon and Cornwall Police said police officers will patrol roads, adding: "If we stop vehicles and they are travelling to a second home, we will ask them to return to their primary residence."
'Zero prospect' of lockdown lifting
Foreign Secretary Dominic Raab – who is acting on behalf of the PM – is set to chair a virtual meeting of the emergency Cobra committee later, where ministers, including from Scotland, Wales and Northern Ireland, will look at evidence from scientists on the impact of the measures. A formal decision on how long the lockdown will remain in place is not expected this week.
In Wales, the rules have already been extended, raising expectations it will also happen across the UK.
Mr Dowden said in his BBC interview that it was unlikely that the measures would be lifted in any way next week.
"The Welsh government announced their decision yesterday, we will announce the outcome of considering these measures next week but the measures are in place in England just as they are in Wales," he told BBC Breakfast.
"I don't think it's very likely these measures are going to be changed given they're just starting to have an effect but, as we said, we would review them. It's only prudent that on an ongoing basis we review them after three weeks."
Welsh health minister Vaughan Gething – who will also take part in the Cobra meeting – said there was "virtually zero prospect" of government experts advising that it was safe to lift the lockdown, adding the measures would continue for "a number of weeks".
He told BBC Breakfast it was important to be "straight with the public", saying that "if we don't provide a clear message" then people might be under the impression the lockdown measures might be lifted next week anyway and "start to act as if the last few days doesn't really matter".
According to new coronavirus laws, the health secretary must review the restrictions at least once every 21 days. The law states the first review must take place by 16 April.
Labour leader Keir Starmer called on the government to publish its exit strategy for ending the lockdown.
"I'm not calling for precise timings, but the strategy," he tweeted. "This is incredibly difficult on people and we need to know that plans are in place, and what they are."
According to the latest update from Downing Street on Wednesday night, Mr Johnson "continues to make steady progress" but remains in intensive care at St Thomas' Hospital in London.
He was taken to hospital on Sunday evening after self-isolating with coronavirus symptoms and admitted to intensive care a day later.
One family's story: 'Every day we prepare for worst'
Sue Martin's husband Mal, 58, from south Wales, has been in intensive care for the past 11 days. She and her two teenage children were not allowed to visit the hospital but video called him in hospital.
"We just told him how much we loved him, I said I was really sorry that I hadn't sent him in earlier.
"He promised he was going to fight it and he said to my daughter 'don't worry I'm going to be here a while yet, I'm going to be here for your wedding, and for you both growing up and to see William play rugby for Wales'."
Doctors tried to wean Mal off the ventilator but he continued to deteriorate, and the medics told Sue there was almost zero chance he was going to survive.
"I rang back later and begged to be able to see him. We hadn't seen him since he left the house over a week before."
"We had to be in full protective gear – we weren't allowed to touch him but we could speak to him. Essentially we were going in to say our goodbyes.
"We just told him we loved him and it was heartbreaking to hear the children tell him that they were going to make him proud and we were really glad to have that time with him." Since then, there has been no further improvement but no deterioration in his condition.
"Every day we prepare for the worst but there's this little glimmer that maybe just maybe he might turn a corner."
Sue's interview, recorded on Wednesday, was broadcast on BBC Radio 4's Today programme on Thursday morning.
Meanwhile, a leading economic think tank says the pandemic will have far-reaching consequences for people's health in the UK because of the impact on the NHS and the likely financial downturn.
A briefing note from the Institute for Fiscal Studies suggests that wide-scale job losses could deepen inequalities, while the knock-on effects of cancelling non-urgent operations may take years to reverse.
At Wednesday's No 10 briefing, NHS England medical director Stephen Powis said "we are beginning to see the benefits" – but now was not the time to become "complacent" and "we have to continue following social distancing".
In other developments: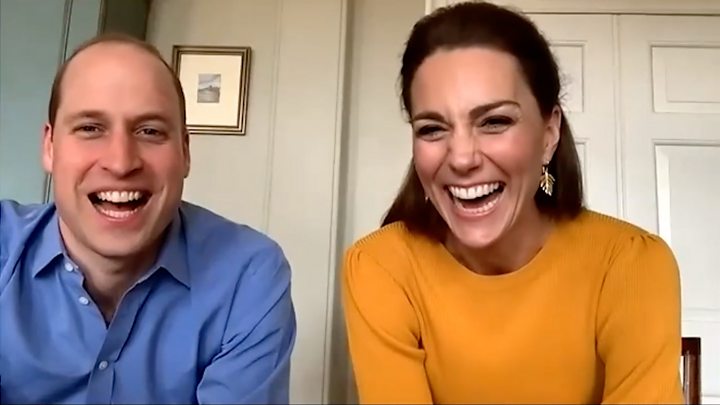 ---
How have you been affected by the issues relating to coronavirus? Share your experiences by emailing haveyoursay@bbc.co.uk.
Please include a contact number if you are willing to speak to a BBC journalist. You can also contact us in the following ways:


boiler installations neasden

Source link